Water Line Repair & Installation Services in Avon
Reliable Solutions for Water Lines in Lorain County, Elyria & Northeast Ohio
Have you recently been frustrated by water line problems? From low pressure as you try to take a shower, to dirty water from your faucet as you attempt to cook, such issues need to be taken care of immediately.
When you have the reliable water line services in Avon, you can rest assured that your situation will be quickly resolved in a timely and efficient manner. Get in touch with our fourth generation plumbing business for support with every water line problem you could think of.
---
Contact us now at (440) 516-7637 to learn why so many clients trust Butts Plumbing to handle all of their water line issues.
---
Hear From Our Valued Customers!
Read Reviews
"Collin, Jessica, Ryan, and Lynn took great care of me and my home!"

- Pat B.
Why Your Water Lines May Require Repairs
It is understandable that you may be feeling some anxiety when your water lines are experiencing issues, but our team wants to assure you that, water line problems are pretty typical for homeowners in Avon.
This is because your water lines receive a lot of use on a daily basis, since you rely on them to:
Do a batch of laundry
Take a hot shower
Or even get a refreshing glass of water to drink
If your hardworking water lines could use some well-deserved TLC, reach out to our dependable technicians at the first warning sign.
Some of the typical reasons your water lines may be having problems include:
A blockage deep within the system – If there is a clog inside your lines, our team can clear it out before it leads to a dreaded burst pipe.
Mineral build-up inside your pipes – When deposits of minerals such as calcium collect in your pipelines, there is less room for your water to flow, which will greatly limit your water pressure.
Weakened or corroded pipes – Particularly in older plumbing systems, your lines will eventually erode on account of constant use. As they weaken, they are more likely to suffer from blockages and leaks.
What Are Common Symptoms of Water Line Problems?
Residents of Ohio have to be aware of water line issues that can affect their homes. Water lines are often the source of problems in the home due to blockages, mineral build-up, corrosion, and other causes. These can lead to low water pressure and dirty or discolored water coming from taps.
Other issues that could indicate you need to contact one of our Avon Lake water line specialists include:
Low water pressure - This can be a sign of blockages, mineral buildup, or weakened pipes.
Dirty or discolored water coming from taps - This is caused by the same issues that lead to low water pressure.
Unpleasant smells coming from your faucets and pipes - If you detect any strange odors coming from your plumbing system, reach out to one of our Avon Lake regional water specialists. It could indicate a number of different problems, such as a blockage inside your plumbing system that needs to be removed.
Unusually high bills for water usage – If your Avalon Lake water bill suddenly skyrockets without explanation, there could be a leak in one of the line's underground pathways that needs attention right away. Ignoring an issue like this could result in more damage to your home and a decrease in property value.
Puddles appearing near outside fixtures- If moisture appears around areas like spigots and sprinkler systems when they aren't in use, this is an indication that something is amiss inside the lines leading up to them. You need water line services to address the problem quickly and a qualified technician at Butts Plumbing is ready to help with your regional water issues.
Gurgling sounds coming from drains – Gurgling noises are often caused by air bubbles building up due to venting problems within the entire piping system.
Cracks appearing in foundation walls - If you notice cracks forming on the exterior walls of your basement or foundation, it could be a sign that water lines are leaking and should be inspected by one of our technicians as soon as possible.
It is important for homeowners to recognize the signs of a potential issue with their water lines so they can take action as soon as possible. With timely attention, many of these issues can be prevented or quickly resolved by professional plumbing services in Avon Lake and Northeast Ohio.
How Long Does it Take to Install a Water Line?
If you request a water line installation service, you can expect it to take a days worth of work from a local water line company. It may take hours to even or a day depending on how many pipes need to be installed, size of the home, and if additional construction work may be needed.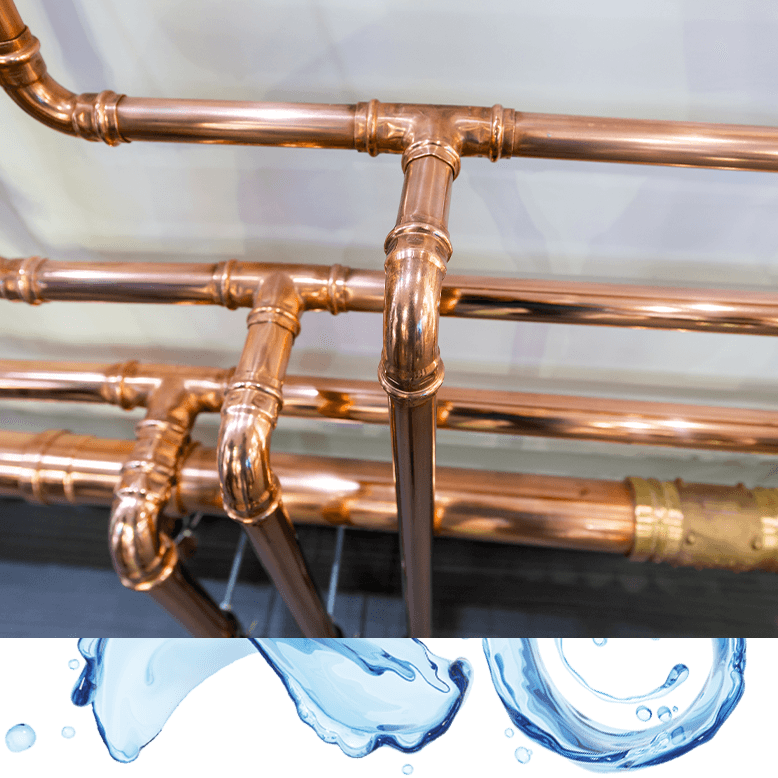 Efficient Support When You Need It Most
Water lines are truly some of the most valuable systems of any property, as essential to our homes as our own circulatory, respiratory, and digestive systems are to our bodies. These critical water lines bring in a fresh supply of our most precious natural resource, while carting away harmful waste and dirty water.
If your lines are suddenly disrupted, you will not be able to accomplish even the most basic tasks. You will need a team that can provide effective repairs, so you are no longer denied the ability to get a drink or use the bathroom.
The good news is that our dedicated family-owned and operated company at Butts Plumbing is readily available to help fix your water line problems.
You can depend on our affordable flat rates up-front, so you will never be surprised by the bill. Get in touch with our honest experts for water line services in Avon you can trust.
See what our customers have to say about working with the professional team at Butts Plumbing by checking out our reviews!
---
Call us today at (440) 516-7637 or contact us online to benefit from superior water line solutions in Avon, Lorain County, Elyria & Northeast Ohio.
---
No Ifs, Ands, or Butts
We're The Right Choice!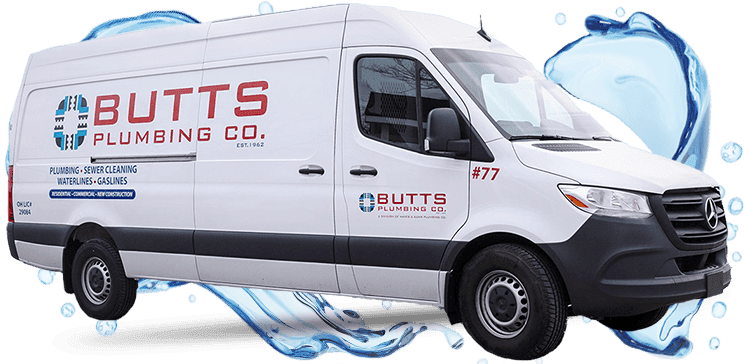 Honest Pricing

We believe in transparency and our team is committed to giving you all pricing up-front so you always know what you are getting.

Technicians Who Service, Not Up-Sell

We work to solve your problem not sell you on something new. Let our team walk you through the right solution every time.

Family Owned & Operated

From our family to yours, you will receive the kind of care we know you deserve. Let us take care of your home!